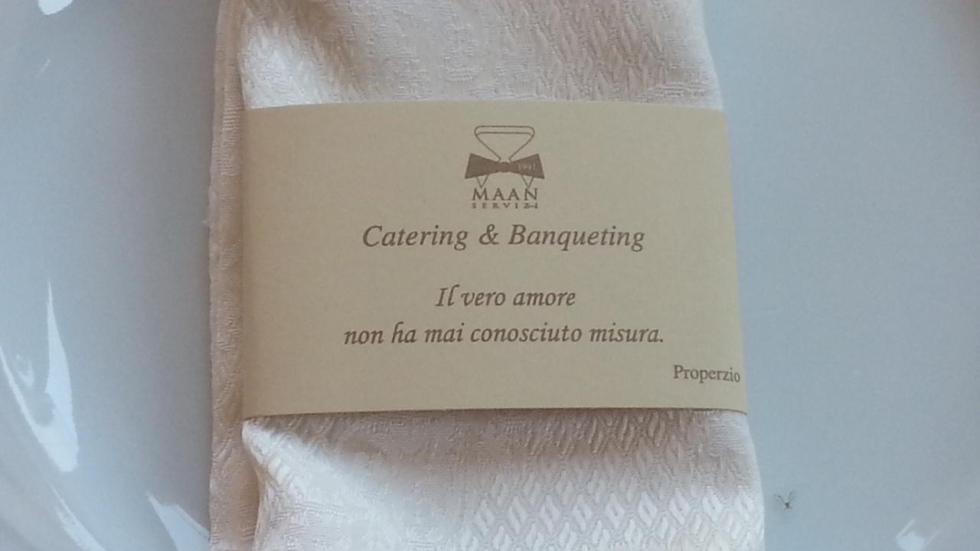 La Maan also offers home-catering services in the area of Rome and the province, guaranteed by many years of appreciated experience. At Christmas, for a ceremony and in general, it is always possible to request a refreshment with home delivery according to the chef's proposals, who know how to create original dishes without ever forgetting tradition, so important in special moments to share with family and friends more expensive.
The full menu usually includes a rich variety of appetizers, two first courses, a second dish accompanied by a delicatessen and desserts suitable for every occasion. You can enjoy home-made Christmas Eve dinner or New Year's Eve dinner at competitive prices and a special menu for children to make a tasty party for everyone.
To ask for information or order dinner take away just call the Maan at 069417605
Christmas and New Year's Eve
La Maan also specializes Christmas parties with homemade or takeaway catering services for Rome and the province. Directly at your home you can enjoy a dinner prepared for you by our Chef.
For dinner on the eve we offer a special espresso menu, which takes into account the tradition and amazes with the unusual approach of flavors. In the main courses, the flavor of the fish is enriched with pistachio, fullness of legumes, exotic guacamole and freshness of citrus fruits, for a truly unforgettable dinner.
The special menu for the New Year's Eve buffet is worthy of the best restaurants in Rome and offers a wide choice of appetizers, classic lasagna in an unusual version and timeless baked ham. And finally you can enjoy the inevitable lentils with cotechino, because the party is of good wishes and brings happiness and happiness even in 2016.
In the most famous evening of the year you can enjoy an exclusive dinner and tailor-made for your needs in the comfort of your home. Even the kids will be happy: for them we offer a tasty menu with lower prices that will satisfy the most "demanding" palates.